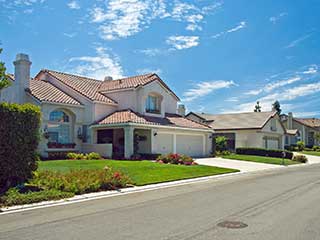 There is great abundance in garage doors nowadays and definitely for a very good reason. Each door and every material will suit the needs and preferences of different people and of their properties. So, when we're asked to recommend new door panels, we always take into consideration such factors. We're excellent professionals and our experience with garage door repair has taught us that the door must open properly and each property must have sufficient space for it.
Garage Door Repair Pompton Lakes respects the good work of the top manufacturers and orders products from them. We give great significance to quality and like to give our customers options when it comes to door types, styles and materials. We can also be exceptional advisors and help you get the right measurements so that your investment will be excellent.
We Assist Customers In Choosing New Doors
The material of the door is a matter of choice and also subject to local climatic conditions. We make recommendations but we mostly emphasize on the right choice in terms of door types. Garage doors must have enough space to open properly and all the way and customers must have sufficient opening space to pull in their vehicle. Such factors are important and it's hardly surprising that most people choose an overhead door. It doesn't require too much space since it opens along the ceiling and makes the perfect idea as long as there's enough backroom for average size sectional doors.
If you don't have the space, select a roll up garage door. It doesn't occupy any space especially in compare with up-and-over doors, which also need space in the ceiling but also in the driveway. The only ones which really need plenty of space in front of the garage are the swing doors, which rely on garage door hinges and swing open outwards. You can choose among Clopay, Chamberlain and many more manufacturers. Their products are excellent and so are our technicians, who can replace the old door and install new Clopay garage doors properly. We're here for more information, new doors and installation services! Do contact us!